How to Get Noticed on YouTube Fast — 10 Strategies
6 Ways to Get Noticed on the Job
Get the Attention You Deserve
Are you sometimes left off of group work emails? Have you realized that your boss's boss doesn't know your name? When your performance is stellar but your work presence needs improvement, it's time to raise your visibility.
Getting the attention you deserve doesn't just result in promotions — it can improve your well-being, too. Being left out of the loop professionally may harm your mental and physical health, according to a new study published in the journal Organization Science. When you're feeling ignored, the effect can be even more damaging than harassment. So, what are the best ways to get noticed at work? Read on to raise your profile.
Arrange More One-on-Ones
So you're not as outgoing and social as colleagues? So what, says Patty Buccellato, AICI, CIP, image consultant and owner of Refined Images, LLC. and author of "Shop Like a Stylist." You can still make an impression, even if you're the Quiet One, just by arranging regular one-on-one meetings with bosses to get your message across.
"Those who are not as respected on the job, even though they are competent, underestimate the value of soft skills," says Buccellato. "It's not enough to be smart and skilled. Few roles in the workplace are accomplished solo. We must engage with other people." So get noticed by setting up one-on-one face-time, through a coffee break with a higher up, for example, and leave the attention-seekers to speak out at group meetings.
Step Up Your Workload
Take on more responsibilities to get you noticed. But this does not mean allowing tasks to get dumped on you, says Janelle Hawes, CFS, CWS, CIC, CPC and owner of Sasha Bowman Image Consulting, LLC. "When new projects or side assignments come up at work, volunteer to lead them or be a part of the team that works on them," says Hawes.
Don't rush in and take on more than you can handle, but cultivate a workplace image that makes you known for taking on new tasks and doing more than just your day-to-day duties. You'll get noticed when your name keeps coming up in conversation in relation to the excellent work you produce, adds Hawes.
Spruce Up Your Closet
Wait, what? Yes, says Sola A. Adelowo, AICI, FLC, founder and certified image consultant and owner of ImageCube, LLC. "Sometimes how people 'show-up' at work could be hindering their success." Adelowo recalls a recent client who was feeling ignored and devalued by her peers at manager meetings (sound familiar?). "Although she had the skill sets and competence to be a manager and leader, visually she didn't look ready which created the breeding ground to be ignored and undermined." In other words, invest in some strong, clean pieces.
Adelowo found that her client's casual dress created a "visual gap" between her and her more tailored peers in management. She just didn't dress like she was taking her job seriously. Once the client traded in her crop pants, t-shirts, hoodies and loafers for crisper more professional attire, her on-the-job influence greatly improved.
Watch Your Body Language
Develop the body language of a leader, says Lisa Malle, owner of Lisa Malle Seminars and Coaching, an image and communications consultant for businesses. "Others will treat you based on how you present yourself. They're only reacting to your own signals of how you deserve to be treated."
Areas to spruce up to get you noticed? Malle suggests five must-dos:
Showcase excellent posture.
Always keep your head up.
Use strong eye contact to exhibit true interest.
Gesture slowly and powerfully.
Smile to illustrate confidence and approachability.
"If this doesn't come naturally, practice at home and with friends," adds Malle. "Nonverbals scream volumes about our potential to the gatekeepers."
Get Political (Sometimes)
Avoiding conflicts at all cost may work at the holiday dinner table with family, but it isn't necessarily the strongest position on the job. "Often times, people mimic relationships at the office with relationships they have at home," says Michelle T. Sterling, image consultant and founder of Global Image Group. But Sterling advises embracing touchy situations that arise to get you noticed at work — in a good way.
Learn to handle personnel conflicts (and not shirk away) and you'll raise your noticeability fast. "Those who get ahead in the workplace not only demonstrate that they effectively and efficiently get the work done, they are also evaluated on how they manage difficult situations, how they communicate with internal and external stakeholders and how they manage their working relationship with peers above and below themselves," says Sterling.
Give Colleagues a Boost
This one may seem counterintuitive. After all, when you're the one being ignored, why should you draw attention to others rather than yourself? But according to expert Diane Craig, a corporate image consultant and founder of Corporate Class, Inc, your price for high-profile recognition may derive from drawing others out and making them feel good about themselves. Especially, explains Craig, when you're actually considered the expert on a certain area.
"Move your conversation from an 'I-centric' to [a] 'we-centric' level," says Craig. "Often people with great technical skills lack in interpersonal skills. Being knowledgeable on a topic of expertise is what weexpectfrom those we work with. But, it isn't enough. Everyone wants to feel heard, cared for and important." So compliment the colleague who helped you along with that project. Commend the co-worker who surprised you with her dedication. These little boosts will go a long way in raising your profile around the water cooler, too.
Video: HOW TO GET NOTICED ON INSTAGRAM
6 Ways to Get Noticed on the Job images
2019 year - 6 Ways to Get Noticed on the Job pictures
6 Ways to Get Noticed on the Job forecasting photo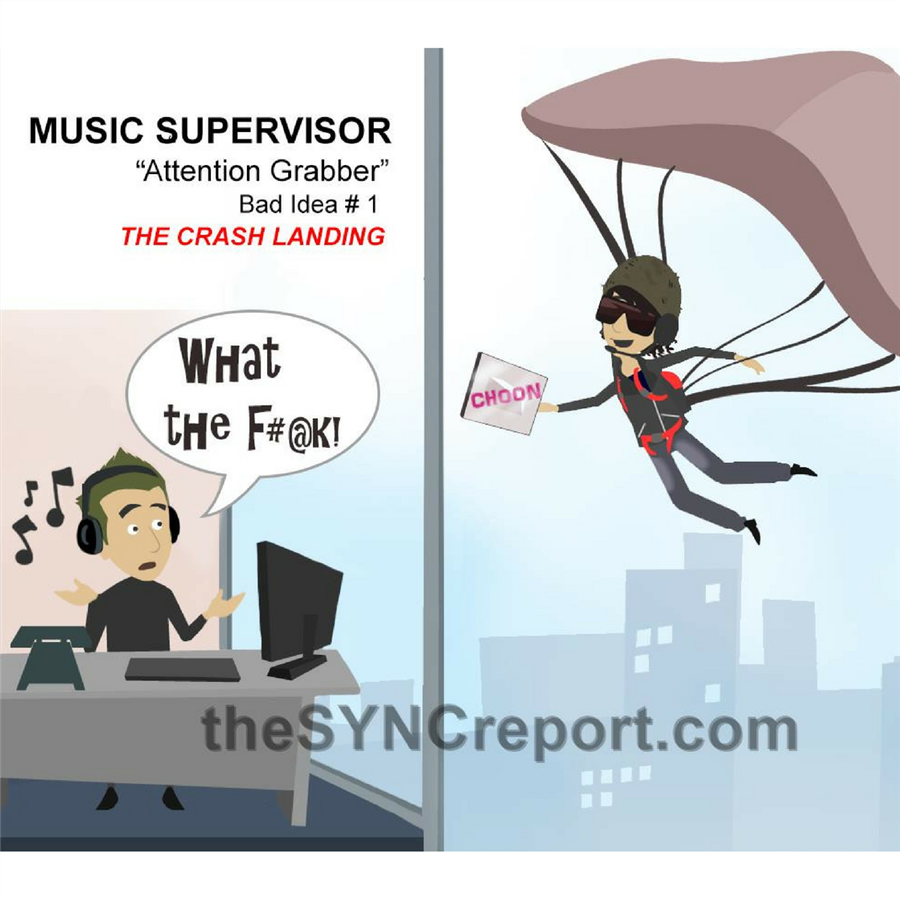 6 Ways to Get Noticed on the Job images
6 Ways to Get Noticed on the Job new picture
pictures 6 Ways to Get Noticed on the Job
Watch 6 Ways to Get Noticed on the Job video
Forum on this topic: 6 Ways to Get Noticed on the , 6-ways-to-get-noticed-on-the/ , 6-ways-to-get-noticed-on-the/
Related News
The Scary Truth About Donating Your Eggs
What Is a Brazilian Wax
Wilted Spinach With Turkey Bolognese
16 Costars Who Broke Up While Working Together
Could This One Pill Be the Key to Ending Hormonal Acne Once and forAll
Olive-Parmesan Bread
If You Have Dry Skin, These 7 Habits Are BigNo-Nos
How to Wear Red
How to Make Sea Salt
Pornhub Launches Interactive Videos That Sync With Sex Toys
6 Tips for Buying Running Shoes
How to Intensify the Benefits of a Sauna
How to Make a Bedroom Asthma-Friendly
Explore 2019's interior trend for travel-inspired design
Date: 10.12.2018, 11:57 / Views: 85442
---